Services

Towers Property Management provides the following services:

Association Management: We offer the following management services for homeowner and condominium associations.
Maintenance of records for all contracts, warranties and other items important to the verification of contracted services performed on the property, including vendor insurance
Secure competitive bids for all contracted services including landscaping, lake maintenance, security, property and liability insurance, etc.
Twenty-four hour a day, seven days a week emergency telephone answering and maintenance services
Comprehensive walk-through inspections of the common areas and facilities
Respond to complaints of violations or maintenance issues received from the Board or association members
Issue violation notices and work with the Board to resolve violations in accordance with the association documents
Process Architectural Review Board applications
Provide monthly management reports
Prepare and mail Annual meeting notices
Attend monthly or quarterly Board meetings and Annual meetings

Accounting: Complete accounting services are provided as part of our management contract, and we also offer accounting services to self managed communities.
Record and deposit accounts receivable via bank lockbox and auto debit
Issue past due notices for all delinquent accounts
Record and issue checks for all accounts payable
Monthly bank reconciliations
Monthly and year end financial statements
Assist the Board with annual budget preparation
Annual preparation of 1099 forms for vendors
Work hand in hand with the Association's CPA to prepare and file tax returns, audits, and reviews
Preparation and filing of the Association's Corporate Annual Report
Prompt Telephone Response: Homeowners can call for information or questions regarding their homeowners account, insurance information, and service requests dealing with landscaping, plumbing, exterior structures, etc. Their calls will be processed as soon as they are received and will be answered promptly.

If you are interested in our services, please don't hesitate to contact Towers Property Management directly or submit our online Request for Proposal.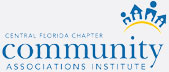 This site is provided by Towers Property Management